Four States Just Legalized Marijuana
New wins for cannabis reform in Arizona, Montana, New Jersey, and South Dakota.
Kaila Philo | November 4, 2020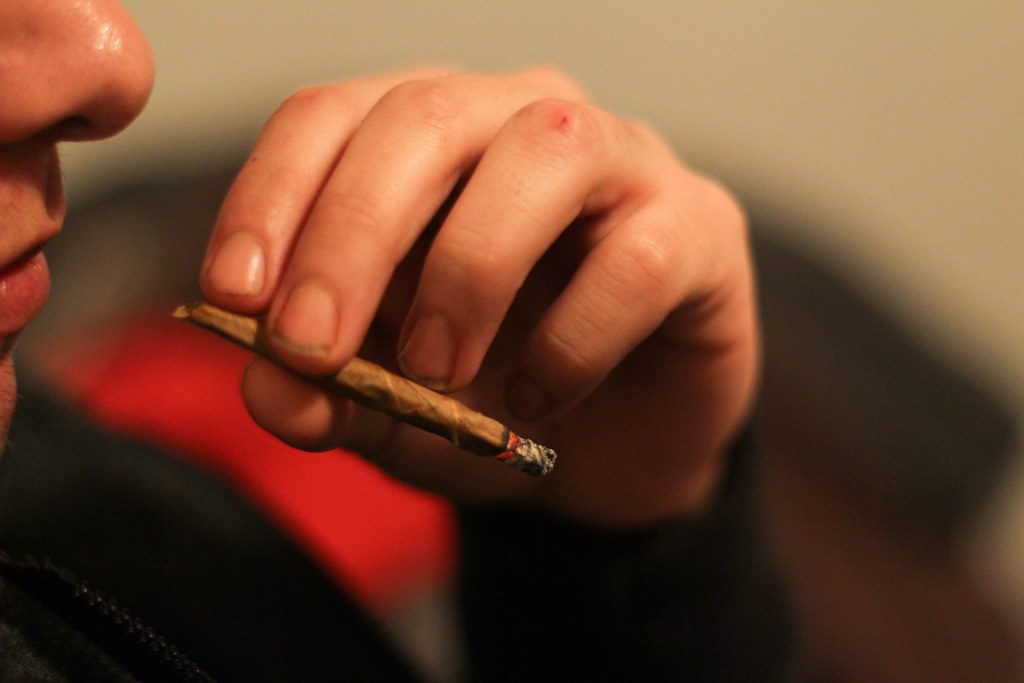 This article originally appeared on The Appeal, which hosted The Political Report project.
New wins for cannabis reform in Arizona, Montana, New Jersey, and South Dakota.
On Nov. 3, voters in Arizona, Montana, New Jersey, and South Dakota approved ballot initiatives to legalize cannabis for recreational use.
"Americans across the country have embraced the idea that marijuana legalization is the policy decision that best serves the interests of public health, public safety, and, most importantly, justice," said Matthew Schweich, deputy director of the Marijuana Policy Project, which advocated for the measures.
The results are a clean sweep for marijuana legalization, and a dramatic acceleration for a movement whose first wins came in Colorado and Washington in 2012. Many other states have since followed suit.
With Tuesday's four successes, there are now 15 states, alongside Washington, D.C., that have opted to legalize the recreational possession and sale of marijuana.
In addition, voters in Mississippi and South Dakota approved initiatives that enable the use of marijuana for therapeutic purposes; voters in Oregon legalized psilocybin therapy and decriminalized drugs; and partial returns showed voters in Washington, D.C. opting to largely decriminalize psilocybin mushrooms, though that result is not yet final.
Marijuana legalization will make for a stark change in Arizona because the state has had harsh marijuana laws. Possession of even a small amount of cannabis is a felony punishable by up to two years in prison. Since incarceration can become a barrier to employment, education, housing, and even the right to vote, one marijuana conviction can upend people's lives—especially people from marginalized communities.
Arizona's Proposition 207 will now set up a system of marijuana sales in the state.
With legalization, Arizona, alongside Montana, New Jersey, and South Dakota, will have an opportunity to reverse the effects of the war on drugs on marginalized communities.
And advocates say that racial justice should be central to legalization efforts.
"People of color are arrested at far higher rates for marijuana possession than white people," Jared Moffat, campaigns coordinator at the Marijuana Policy Project, told The Appeal: Political Report in October, "and that's not due to any difference in usage. That's just due to a racist policy."
In South Dakota, for instance, Black people are five times more likely than white people to be arrested for marijuana possession.
But when it comes to making amends for racial injustice, this year's four legalization measures vary.
Only Arizona's initiative includes provisions to ensure that communities harmed by drug criminalization benefit financially from legalized cannabis.
It allows people with past cannabis convictions to apply to have their records expunged. Everyone who applies would be presumed qualified unless proved otherwise, according to Stacy Pearson, a spokesperson for Smart and Safe Arizona, the campaign promoting Proposition 207.
Its cannabis initiative would place a 16 percent tax on marijuana sales, which would fund social services as well as a social equity ownership program to help those with past marijuana convictions get licenses to produce and sell their own cannabis.
But the majority of early priority licenses for recreational cannabis would go to existing medical dispensaries. Only 26 out of 160 licenses would be reserved for social equity applicants and rural counties without a dispensary, according to Pearson.
Advocates have pointed out similar shortcomings in other states. Illinois is considered to have the most robust social equity program, but people who qualify still struggle to secure enough capital to start a business.
New Jersey's initiative doesn't specify regulations beyond tax limits. Now that it has passed, other details will need to be worked out by the state's Cannabis Regulatory Commission. Advocates plan to push for social equity provisions in that process.
Provisions that are specifically meant to advance social equity are also absent from the initiatives in Montana and South Dakota.
In recent years, other states have legalized marijuana without provisions to repair the harms of criminalization, but later made reforms to address that issue. Michigan voters approved an initiative to legalize marijuana in 2018, and in October of this year the state adopted a law that enables the expungement of past convictions.
This article is adapted from an October story previewing these four referendums. Daniel Nichanian updated it with the incoming results.