Ten Questions that Will Shape Democracy and Voting Rights in 2023
What will election deniers do next, which states will expand ballot access, and what will the independent state legislature theory unleash?
Camille Squires, Daniel Nichanian, Michael Barajas | December 23, 2022
The ubiquitous pronouncement that "democracy itself" was on the ballot in 2022 felt true across much of the country. Nearly every state saw candidates for governor, Congress, or secretary of state who subscribed to the Trumpian conspiracy that the 2020 election was stolen, and threatened to change election procedures or subvert the will of the people in future elections.
But voters by and large rejected election denier candidates while embracing measures that expanded access to the ballot in places like Michigan and Connecticut. Outside of elections, states and municipalities saw big policy shifts around democracy and voting procedures—some of it expanding voting access, like North Carolina restoring the voting rights to tens of thousands people on probation and parole, and a lot of it threatening to curtail and criminalize voting, like Florida Governor Ron DeSantis's new elections police force.
In the coming year, expect these fundamental conflicts around democracy to remain at the forefront, so we here at Bolts have identified ten key questions that will shape these issues in 2023. They range from the continued threat of election denialism in state governments to the power of state supreme courts over the gerrymandering of congressional maps—and Bolts will be watching it all for you.
1. How will the election deniers who won secretary of state act once in office?
Election deniers largely failed in their efforts to take over election administration offices during the midterms, with the exception of four candidates in deeply red states—Alabama, Indiana, South Dakota, and Wyoming. As they now prepare to enter office as the elections chief of their respective states, these incoming officials will have the clout to push for significant changes to election procedures.
The stakes are clear in: Alabama
Wes Allen, who won the secretary of state race in Alabama, already seems to be making good on his promise to remove the state from the Electronic Registration Information Center (ERIC), a national organization that assists states in maintaining accurate voter rolls and has become a target of right-wing conspiracies. Shortly after he was elected, he released a statement saying that he informed the organization that he would end Alabama's membership as soon as he is inaugurated in January.
Member states—including Alabama—have relied on the ERIC program to detect voter fraud. Outgoing secretary of state John Merril defended the system, saying that the program helped Alabama detect 12 instances of voter fraud in 2020. Despite this, Allen has said that the state will be able to maintain its own voter rolls using drivers license records, death records, and change-of-address information from the US Postal Service.
Also keep an eye on: In South Dakota, Monae Johnson has expressed her distrust of vote tabulation machines and has already said she would encourage county election officials to do a hand-count audit of election results. In Wyoming, Chuck Gray has maintained that he wants to ban ballot drop boxes.
2. Where will conservatives ramp up policing of elections and expand criminal statutes around voting?
Trump's lies about fraud fueled a raft of GOP-crafted state laws creating new election-related crimes or increasing existing criminal penalties around voting. As Bolts has reported, those laws are part of a larger effort in red states to police elections and criminalize voting under the pretense of cracking down on fraud. That includes an entire new state agency designed to investigate elections in Florida. Heading into 2023, conservatives are already gearing up to set up new tripwires that could ensnare more people in the criminal legal system.
The stakes are clear in: Texas
The last time the Texas legislature gaveled into session in January 2021, it was less than a week after a violent insurrection at the U.S. Capitol that had been fanned by many top GOP officials in the state—including Attorney General Ken Paxton, who aided in the legal efforts to overturn the 2020 election and even rallied Trump supporters in Washington D.C. hours before they rioted on Jan. 6. Conservative leaders then used Big Lie rhetoric to make 'election integrity' a top priority, ultimately ushering in the passage of Senate Bill 1, a sweeping elections law that raised new threats of criminal penalties around assisting voters and election workers.
Now Texas Republicans are once again pointing to the most recent elections to justify more policing of elections. GOP lawmakers say problems voters experienced at the polls around Houston on election day—polling places that opened late and shortages of ballot paper—inspired them to file a bill that would direct the secretary of state to appoint state police officers as "election marshals" to investigate voting. Republicans have also proposed legislation ahead of the session that would impose harsher penalties for election crimes and expand Paxton's ability to initiate prosecutions for voter fraud.
Also keep an eye on: The administration of Florida Governor Ron DeSantis this summer arrested people for allegedly voting when they were barred from doing so, despite evidence that state officials told them they were eligible. Judges have since tossed out some of those cases, but many remain to be adjudicated in 2023—and Florida's new election police force has the authority to launch new prosecutions. Other cases involving people prosecuted for voting are ongoing elsewhere in the country, such as Crystal Mason's in Texas.
3. Will more states curtail felony disenfranchisement or enable voting from prison?
In 2022, 4.6 million Americans were barred from voting due to a felony conviction—a number that's high but also considerably down from just four years ago, before a wave of reforms ended or curtailed felony disenfranchisement in more than ten states. Will more states join the efforts to restore people's voting rights in the coming year?
The stakes are clear in: Oregon
Since 2018, the states that have expanded the franchise have largely acted to restore the rights of citizens who are already out of prison. In states that had already done that, activists have focused on also enabling people to vote from prison, though so far those bills have mostly stalled. (After a milestone 2020 reform, D.C. joined Maine and Vermont as the only places that strip no one's rights.) Such a push failed in Oregon earlier this year. But a new legislative effort on the issue is coming in 2023, a state advocate confirmed to Bolts.
The stakes are also clear in: New Mexico
New Mexico is a rare blue state that bars people on parole and probation from voting, and a bill to enfranchise anyone who is not incarcerated failed last year in chaotic circumstances and mutual recrimination among Democrats. Voting rights advocates told Bolts that they would try again; they have a short window in early 2023 given the state's brief legislative session.
Also keep an eye on: Other states where bills to end or curtail felony disenfranchisement have been considered in recent years or may be introduced this year include Hawaii, Illinois, Massachusetts, and Minnesota. Inversely, in Kentucky, the fate of an executive order announced by Democratic Governor Andy Beshear in 2019 that has restored the voting rights of most people who have completed their sentence may hinge on the results of the governor's race in November.
4. Which states will further ease ballot access and voting procedures?
From automatic voter registration to universal vote-by-mail, specific policies meant to ease ballot access have snowballed in recent years, largely in Democratic-run states. In 2023, which states play catch-up and what new proposals emerge that push existing boundaries further?
The stakes are clear in: Connecticut
Connecticut is close to shaking off the distinction of being the bluest state in the nation with no in-person early voting. In November, residents approved a ballot measure that amends the state constitution to authorize in-person early voting, but the state legislature must adopt legislation to set up such a system before it can go into effect and change anything about how elections are actually run. In advance of the 2023 legislative session, lawmakers and advocates are now debating how long the early voting period should be, with disagreements already emerging between some officials and the state ACLU, which is pushing for a longer window.
The stakes are also clear in: Washington, D.C.
The city council of Washington, D.C., held a hearing in 2022 on a proposal that could, should it move forward next year, redefine common assumptions about the need for voter registration. The bill, as Bolts's Alex Burness reported in September, would mail ballots to people it knows are eligible, even if they are not registered. "Traditionally, registration has been used as a way to keep people from voting," the bill's chief sponsor told Bolts.
Also keep an eye on: Voting rights advocates in New York are pushing many reforms to ease registration and strengthen local administration. As Democrats take power in Michigan, they are eying possible legislation on election procedures and they will be in charge of implementing a voting rights package that Michiganders adopted in November. And Delaware lawmakers are back to square one after the state supreme court struck down their voting reforms this fall.
5. Will more states pass voting laws restricting ballot access?
This year's was Georgia's first federal election since the passage of Senate Bill 202, a sweeping voting law passed by Republicans that introduced new restrictions to voting such as stricter ID requirements for absentee voting, restricting the availability of ballot drop boxes, and making it illegal to offer people standing in long voting lines food or water. The law, as Anoa Changa reported for Bolts, also created a critically short four-week runoff election period. But Georgia is not alone: SB 202 implemented a slew of measures that Republicans nationwide have used as a template for legislative changes, and more may come in 2023.
The stakes are clear in: Ohio
Republicans in the Ohio legislature pushed through a new bill this month tightening voter ID requirements for in-person voting, shortening the period for absentee voting, and limiting the number of ballot drop boxes per county to just one. The bill, which was originally intended to get rid of certain election days, was expanded to include these other provisions just before it was passed in both houses. The bill is now on Republican Governor Mike DeWine's desk; Democrats have signaled they will bring a lawsuit next year if he signs it.
Also keep an eye on: Pennsylvania Republicans are eying stricter voter ID laws as a priority in the upcoming session. Since they lost control of the state House in November, they may be hard pressed to find the votes to succeed; but Republicans are looking to take advantage of multiple vacancies in the chamber to keep control until the spring, a chaotic situation that may give them a legislative window. In Texas, lawmakers have already pre-filled 66 bills having to do with election administration, some of which would shorten early voting and purge voter rolls.
6. Will states change their rules around ballot initiatives?
Facing popular referendums to enshrine abortion rights in state constitutions or expand healthcare access, Republicans in many red states have tried to change the goalposts to make ballot measures harder to pass, including this year in South Dakota and Arkansas. Expect more states to try to raise the threshold for passing voter-initiated reforms next year.
The stakes are clear in: Ohio
Republicans in the Ohio legislature have been rushing to change the rules for constitutional amendments since activists began discussing a potential ballot measure to solidify legal protections for abortion in light of the state's criminal ban. While abortion activists used the ballot initiative process to protect abortion rights in neighboring Michigan, the vote didn't clear 60 percent, the new threshold Ohio Republicans now want to set for such changes in the future.
The stakes are also clear in: Missouri
In Missouri, GOP lawmakers have filed nearly a dozen bills to increase requirements for ballot initiatives in the state—from raising the signature requirements to get a proposal on the ballot to increasing the threshold for approval from a majority to 60 percent. Those proposed changes come on the heels of voters legalizing recreational marijuana via the ballot initiative process in November and discussions among abortion rights advocates about pursuing a ballot measure to challenge the state's criminal abortion ban.
7. How will the politics of state supreme courts affect mid-decade redistricting?
While redistricting typically takes place at the start of the decade, new majorities in state courts can shift the balance of power and trigger new rounds of map drawing.
The stakes are clear in: Wisconsin
Wisconsin is extremely gerrymandered, making it very unlikely that Democrats could win the legislature this decade under present maps. Could they get state courts to force fairer maps, as their peers in Pennsylvania did last decade? At the moment, conservatives enjoy a 4-3 majority on the Wisconsin supreme court, which ruled on those ideological lines last year to effectively preserve the skewed maps in effect during the 2010s. But a supreme court race looms in April that could transform state politics: Should a liberal candidate gain the seat, it would flip control of the court and likely change its outlook on the Republican gerrymanders.
Also keep an eye on: The GOP swept state supreme court races in North Carolina and Ohio in November, wins that are likely to deliver newly-robust conservative majorities and re-open the floodgates of gerrymandering in each state. For different reasons, both states are required to redraw congressional maps by the 2024 or 2026 cycles, and now the Republicans who control the redistricting process will get to do so under friendlier judges than over the past two years.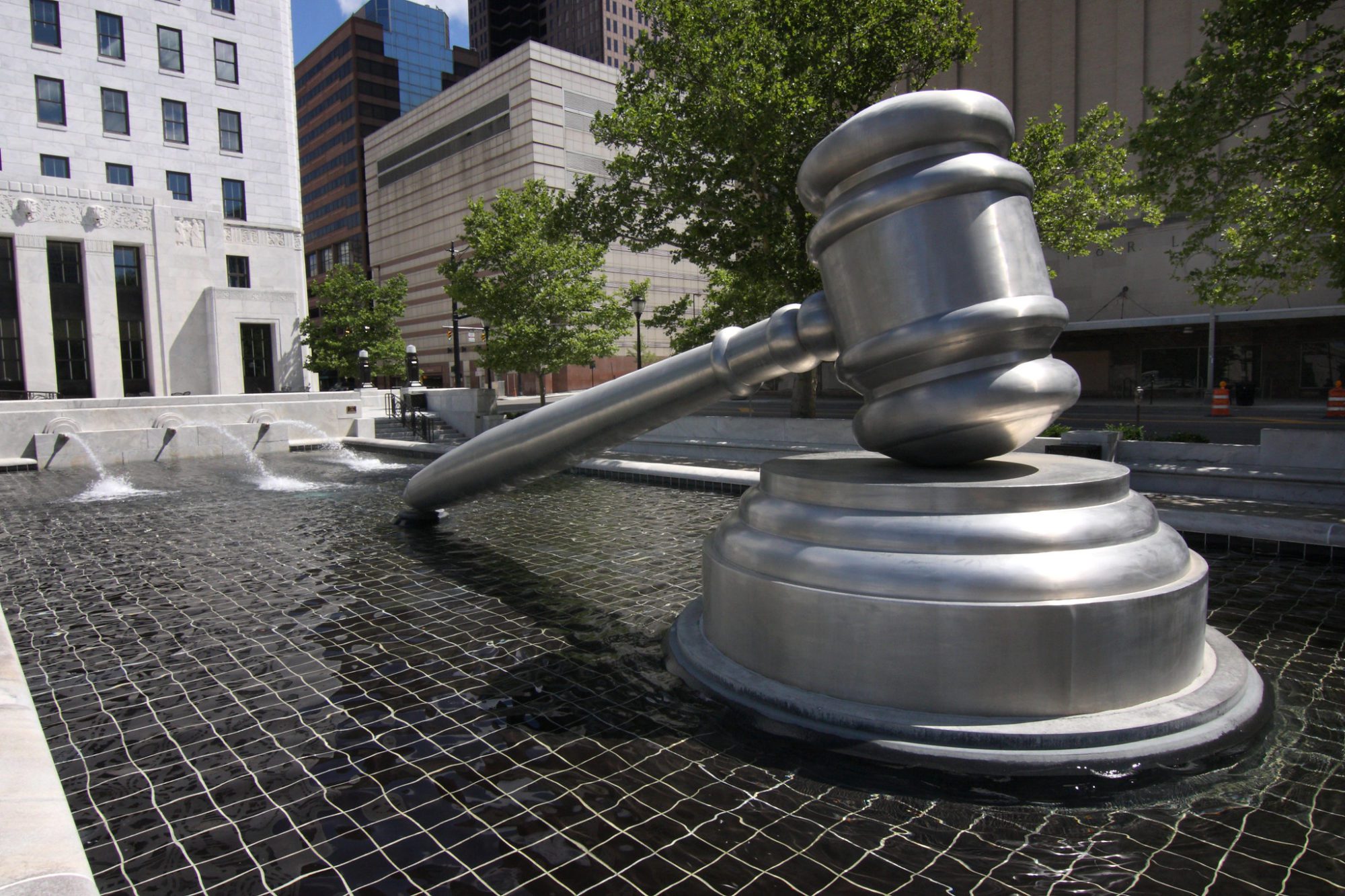 8. Will Harper vs. Moore throw a wrench in redistricting and other democracy debates?
If you are reading this, odds are you've heard of the "independent state legislature" theory, a largely obscure legal doctrine just twelve months ago that is now on the brink of receiving the blessing of the U.S. Supreme Court's ultraconservative majority. If not, Cristian Farias's primer in Bolts has you covered: this is the "feverish idea is that state legislatures should have complete and unfettered control over how federal elections are run and regulated, shielded from the oversight of state courts," Farias wrote in March. Since then, the U.S. Supreme Court took a case, known as Moore v. Harper, that tests this doctrine, and heard it on Dec. 7.
The stakes are clear in: The U.S. Supreme Court
The Supreme Court could rule in the case anytime between January and June, falling anywhere between a repudiation of the theory to an embrace of its strongest form, which would unleash state legislatures to regulate federal elections as they please. During the Dec. 7 hearing, court watchers observed that some conservative justices did not seem to support the theory's strongest iteration but may be willing to fashion a weaker version.
Also keep an eye on: Depending on how the justices rule, the outcome could unleash GOP lawmakers to ramp up voter ID rules, restrict voting procedures, or draw new maps without worrying about intervention from their state courts in places like North Carolina or Ohio where state judges have been a thorn on their side has been an issue for them. The conservative justices could also make it tougher for a new majority on the Wisconsin supreme court, should liberals flip it in April (see above), to have any effect on the congressional map. But if the justices is affirm some version of the independent state legislature theory, the consequences could also be felt in blue states where judges have constrained Democratic legislatures: Just over the past year, for instance, New York's highest court struck down Democrats' gerrymander of the state in 2021, and Delaware's highest court threw out new laws enabling same-day voter registration and no-excuse mail voting—all moves that may be called into question by Moore v. Harper.
9. Will other cities move on democracy vouchers?
In 2022, Oakland, California, followed in the footsteps of Seattle in offering residents a novel way to more actively participate in local elections. Voters in November approved a ballot measure for a Democracy Dollars program, giving every Oakland voter four $25 vouchers to donate to a candidate of their choice in future city and school board elections.
As Spenser Mestel reported for Bolts in July, the idea behind the program is to engage more voters, encourage a more diverse set of candidates, make political giving more transparent, redistribute power to poorer and less white areas, and combat the power of special interests.
The stakes are clear in: California municipalities
Advocates elsewhere in California are looking to Oakland as an example. Los Angeles and San Diego have each had their respective campaigns for democracy dollars in place for some time, and in a recent editorial in the Los Angeles Times, the editorial board offered up these vouchers as one of several tools that could be used to restore LA voters' confidence in local government shaken by the racist comments made city council leaders on a leaked tape.
Also keep an eye on: At a recent city council meeting in Evanston, Illinois, officials discussed democracy vouchers as one of two new proposals for using government dollars to fund campaigns. The discussion was tabled until February, when the proposals will go up for a committee vote.
10. What is next for local initiatives to expand voter eligibility?
Cities around the country are experimenting with ways to broaden their electorate. In recent years, some have passed reforms allowing non-citizen residents to vote in local elections, and others have tried extending the franchise to 16- and 17-year-olds. Watch for more of those efforts next year as well as pushback from conservative groups.
The stakes are clear in: Massachusetts
Several Massachusetts cities have in recent years passed ordinances allowing both 16-and 17-year olds and noncitizens with legal status to vote in local elections. But to implement those reforms, the cities must get approval from the governor and the Democratic-run legislature, which have so far ignored their requests. As Bolts reported this year, proponents of expanding the franchise have hoped that a breakthrough in Boston would help push state leaders to finally act. Last month, Boston's city council overwhelmingly passed an ordinance giving 16- and 17-year-olds the right to vote in municipal elections, and GBH News reports that council members who also support noncitizen voting are pressing for the city to take up that issue next.
The stakes are also clear in: California
Conservative activists in California have sued to block expanding the franchise in the state since San Francisco voters in 2016 approved letting noncitizen residents vote in local school board elections. This past summer a judge struck down the ordinance, ruling that it violated the state constitution. While the courts allowed noncitizens to vote in the November election as the city appealed, it could be the last time depending on how the legal challenge shakes out. Meanwhile, Oakland seems willing to join the fight, with voters overwhelmingly approving a resolution last month that also seeks to allow noncitizens to vote in school board elections.
Also keep an eye on: Other legal fights over expanding the franchise include Washington DC's attempt to allow noncitizens to vote in local elections, which the DC council passed in October but Republicans in Congress have already vowed to block. New York City is also currently appealing a trial court ruling this summer that struck down the city's attempt to authorize close to 900,000 noncitizen residents to vote in local elections. In Vermont, two cities implemented noncitizen voting in local elections, and where the incoming secretary of state says she supports expanding voting eligibility.